Visualizations involving power transmission lines or ski lift cables challenge many users. The best solution is to model the cables. This allows precise control over position and catenary, is the most true-to-life, and looks the best in animation and stills. The modeling involved requires only rudimentary 3D skills and a basic 3D modeler. Here we'll look at transmission wires rendered as 3D Models, Walls, and Vectors.
3D Models: The Best Solution
Parts of 3D Objects are best modeled in 3D. This ensures the best results in the least time with the fewest problems. Properly modeled 3D elements look realistic from all angles in stills and animation. Except for assigning materials to surfaces, no subsequent work is required in VNS.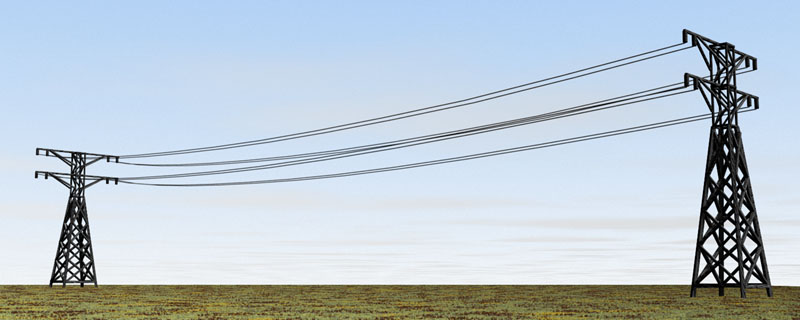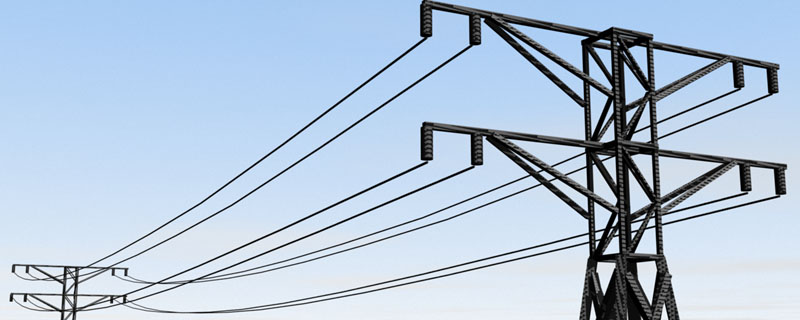 .
Problematic Walls
A carefully textured and aligned Wall-of-wires can look as convincing as modeled wires - almost. But several issues emerge when you try to use them.
» Vector points used to loft or drop the Walls must be precisely matched to 3D tower connections.
» Towers must be equally spaced to match the texture image size.
» The catenary will be incorrect. Wire sag depends on the distance spanned. Wall wires have the same sag regardless of span.


Image of hanging wires as a Wall Diffuse Color texture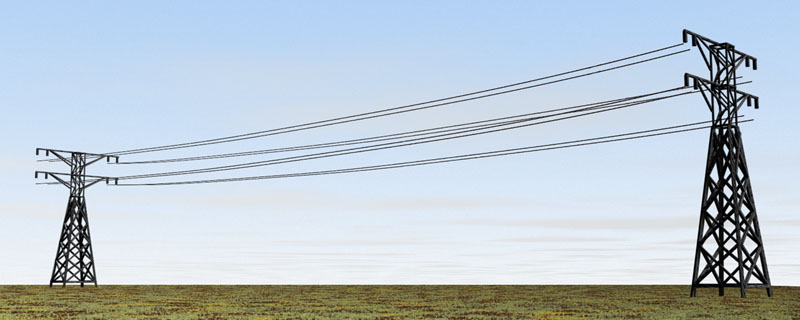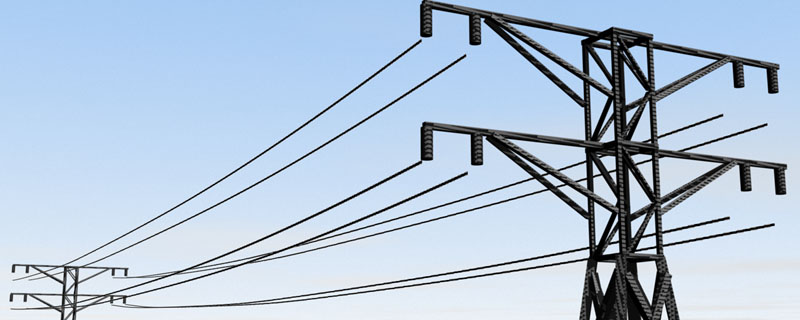 .
Distant Vectors
The use of rendered vectors only works for wires viewed in the distance.
» Vector points must be matched to 3D tower connections, although precision is less important for distant views.
» Vector width is constant. As the camera moves closer to the vector it grows smaller relative to the tower.
» No wire sag.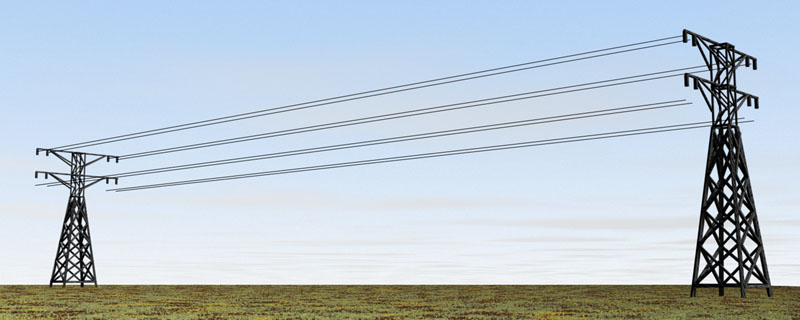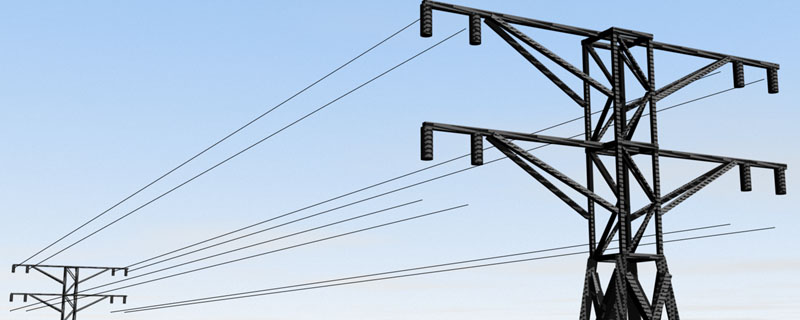 .
Still not convinced?
Set up a simple test project and see how long it takes you to render acceptable results using each method.