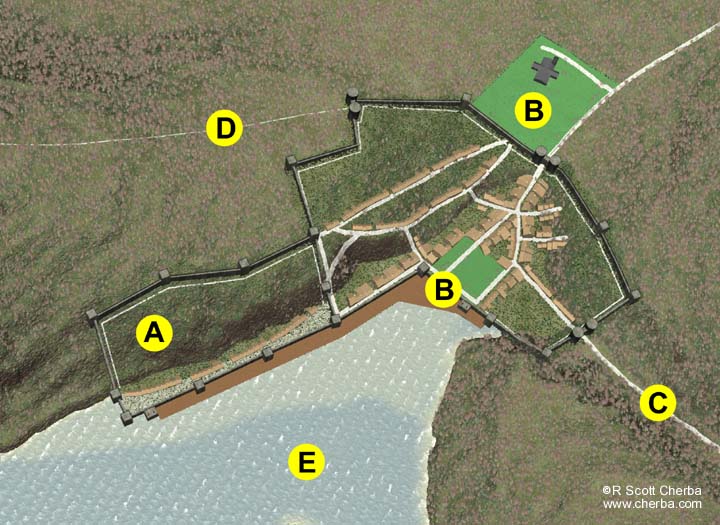 Plan View of Town
Reconstruction of Kinsale, Ireland, in 1601 to illustrate events leading up to the Battle of Kinsale. This battle
was a pivotal moment in Irish history and signaled the end of Irish independence. The Fir Bolg Films television
documentary, Kinsale 1601: The Turning Point, was seeking funding when this was created in 2001. Most project
work was undertaken independently by the artist.

Rebuilding Kinsale in 3D Artist #45, #46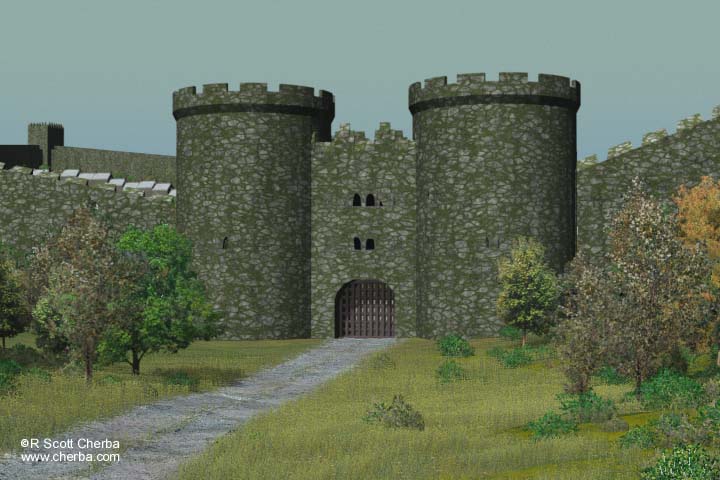 East Gate (restored)

Today, 400 years later, only a few buildings and fragments of the original wall survive. Virtual 17th century Kinsale
was based on the 20th century research of Mulcahy and surviving architecture of the period. As with any
reconstruction with little reliable historical documentation, it's a game of educated guesswork.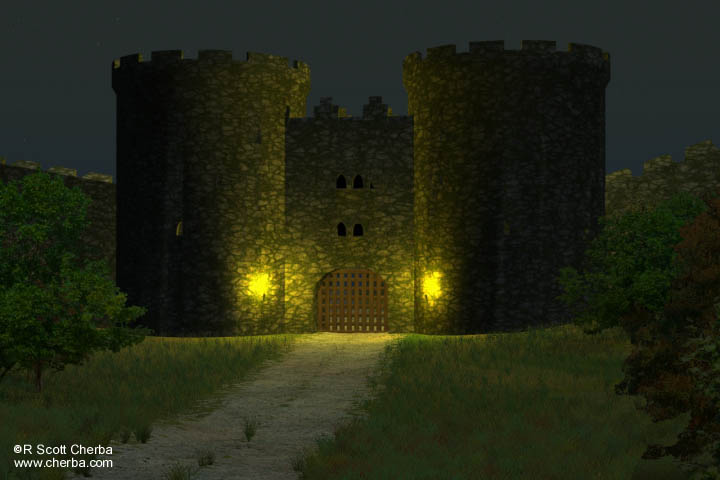 East Gate by Torch Light
MPG Movie (2.7 Mb)

This night scene was rendered entirely in VNS. Torch light is provided by high intensity omni-directional
Lights placed at 3D Object torch locations.


Copyright 2001-2003 R Scott Cherba All Rights Reserved