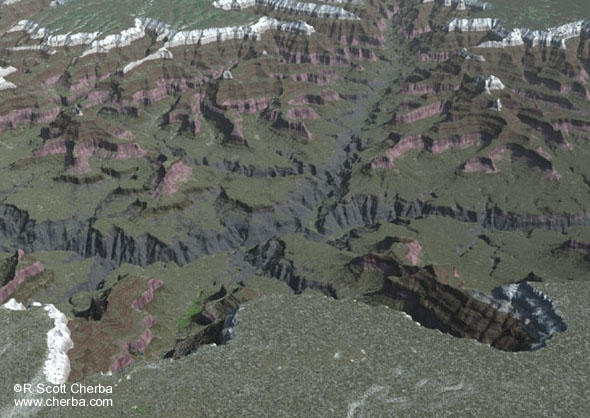 Morning view north across the canyon from above Grand Canyon Village in Grand Canyon National
Park. The village was removed to preserve the serenity of the view. Created in Visual Nature Studio
from USGS 10-m terrain data and NLCD ecosystem data. The project formed the basis of
The Grand Canyon in 3D: The Art & Science of Visualization presentation at the
BLM Resource Tools Conference 2003 in Phoenix, Arizona.


Copyright 2003 R Scott Cherba All Rights Reserved